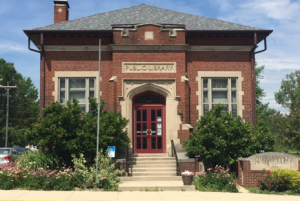 West Lebanon-Pike Township Public Library
Location
200 N. High Street
P.O. Box 277
West Lebanon, IN 47991
We are located on the NW corner of High St & North St.
Contact Us:
Phone/Fax: (765) 893-4605
Email: westleblibrary@hotmail.com
Services
Black and white copies: $0.10/page
Color copies: $0.25/page
FAX services: $1.00 for the first page, $0.50 for each additional page. International faxes, please call ahead.
Notary: $1.00 also please bring current identification.
Hours
Monday: 11:00am- 7:00pm
Tuesday: 11:00am- 5:00pm
Wednesday: 11:00am- 7:00pm
Thursday: 11:00am- 5:00pm
Friday: 11:00am- 5:00pm
Saturday: 9:00am- 2:00pm
The Library Board meets the last Wednesday of every month at 5:00 p.m.