INSPIRE is Indiana's Virtual Library. It is a collection of academic databases and other information resources that can be accessed by Indiana residents using any computer equipped with an Internet Protocol (IP) address located in Indiana and a Web browser such as Firefox or Internet Explorer. INSPIRE offers access to thousands of magazines, professional journals, and study aids (including GED, ASVAB, and many more!)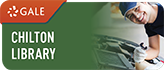 Access the Chilton's Automotive Library. Search the most authoritative automotive repair information available to car owners. Simply log in with your library card number. The number can be found on the back of your library card!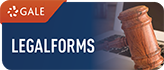 Access a wide selection of state-specific (and multi-state) legal forms and resources across the most popular legal areas. Log in with your library card!